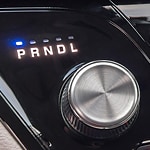 The Chrysler Pacifica is a minivan that is designed to give you a smooth ride. It also has a high-end cabin. Additionally, the vehicle has the ability to seat seven or eight people.
The features of this vehicle are another reason that this vehicle makes a great choice. This vehicle has been designed to keep you and everyone else in the car safe. The standard electronic stability control will apply the throttle and braking if necessary. The purpose of this feature is to keep you in control of your vehicle.
Many people rent or buy a truck when they need to haul things. However, if you have a Chrysler Pacifica, then you may not need to buy a truck. This vehicle is equipped for trailer towing. If it is equipped properly, then it will be able to tow up to 3,600 pounds. Visit the dealership to test drive the Chrysler Pacifica.